Professional Video
Recording
Whether you want to record screen, gameplay or your webcam, GoPlay Editor can help you easily achieve it.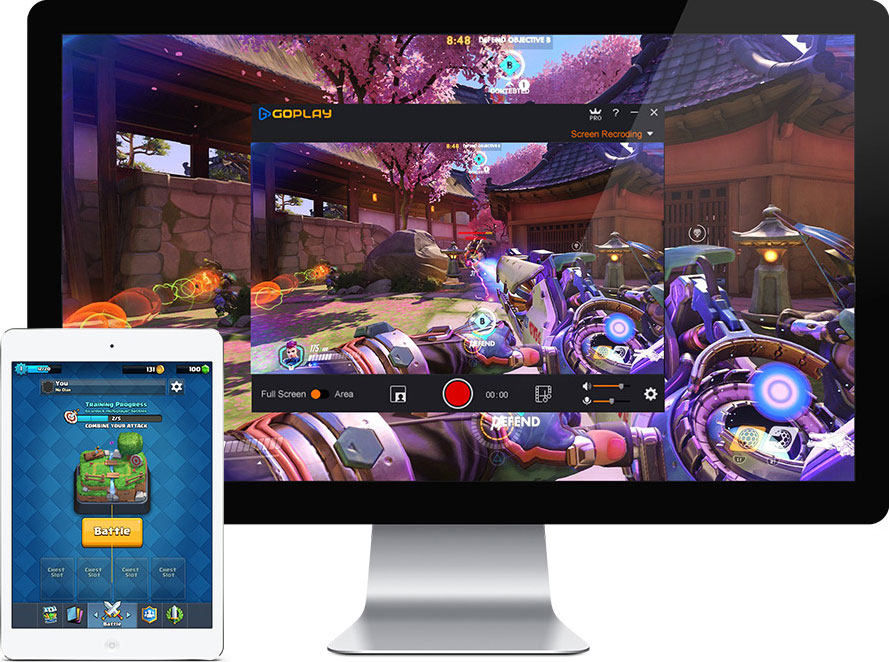 Screen Recording
Easily record every pixel of the
screen.
Webcam Recording
Easily record life moments.
Game Recording
Support all 3D/OpenGL and mobile games.
4K-60FPS
Superb HD video quality gives you
true-to-life images.
Multi-Track Video
Editing
Every video, every audio, every letter and every picture has a track that can be edited independently.
Quick Editing
Easily split and merge your videos
and music.
Picture in Picture
Easily add pictures or videos in a
video.
Music and Sound Effects
Massive online music library,
included dynamic sound effects.
Real-Time Dubbing
Powerful dubbing and multi-track
audio mixing.
Gorgeous Video
Effects
Exquisite text effects, transition animation, video filters and Hollywood movie tones instantly make your work different.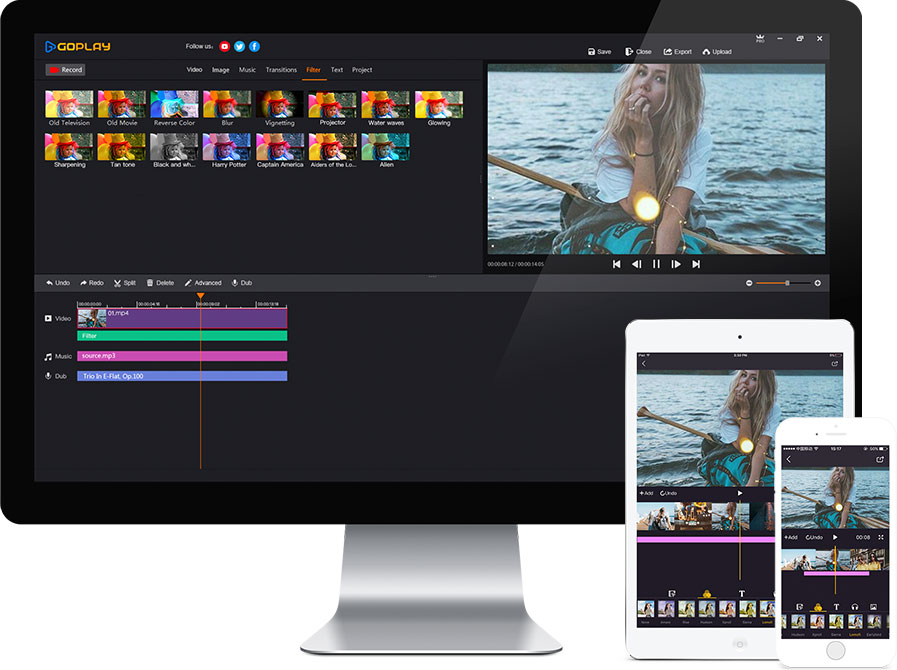 Advanced Text
Quickly produce subtitles and intro
for your movies.
Filters
A variety of exquisite filters,
showing a stunning visual effects.
Transitions
Seamless video transition without
leaving traces.
Change Speed Freely
Speed up, slow motion. Free control
of the video play rhythm.
One-click upload
to YouTube
One-stop upload. Easily share your latest videos with your YouTube subscribers.